Serving Toronto, North York, Vaughan, Richmond Hill, Etobicoke, Mississauga, Markham, Ajax, King, Pickering, Scarborough & Beyond
Fashion designer and wardrobe expert, Cassandra has the unique and incredible skill of bringing new life to the clothing you already own. She will assess items in your wardrobe and collaborate with you on creating new outfits that are fashionable and make you look and feel your best. 
Photos will taken of all the outfits created and they will be put into your personalized "Look-Book". We also include in the Look-Book clear guidance of which items are needed to complete your dream style.  
Your wardrobe styling session will have you waking up excited to get dressed in the morning. You'll make less of a mess and spend less time getting ready, and ultimately feel more confident and attractive.
You truly will be living in harmony in your closet of dreams!
We perform a complementary video call consultation to personally assess your needs and space.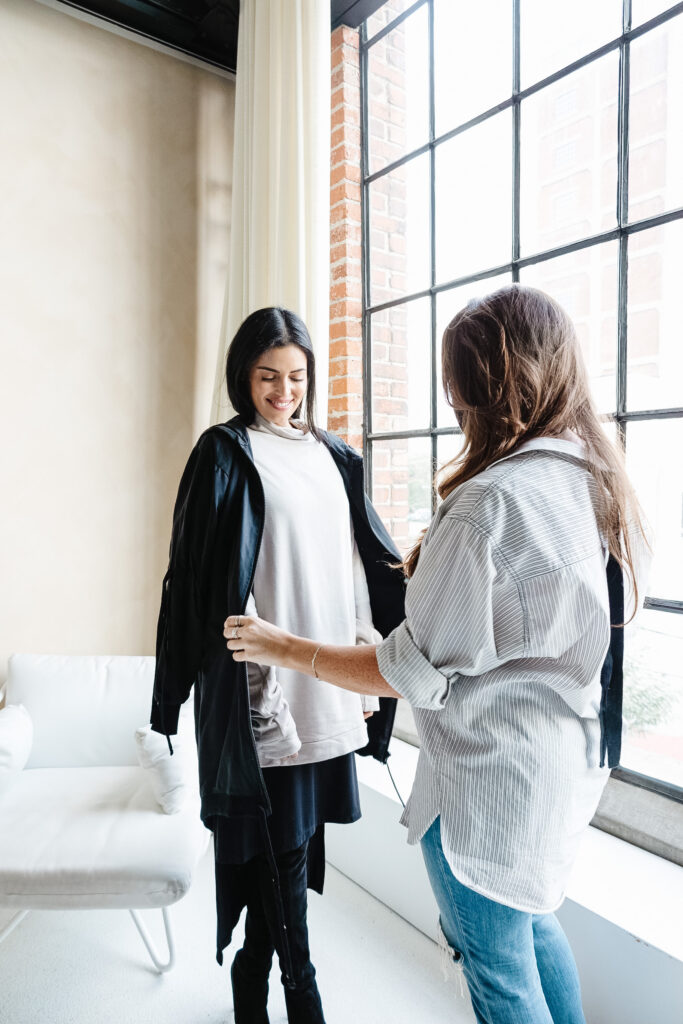 Save time, energy and money. Allow Cassandra to be your fashion guide to optimize your purchases and wardrobe.
Cassandra will find the perfect pieces that are missing from your wardrobe and combine them with what you already own.
Travel to the store with Cassandra or have her bring the items to you. She will guide you to buy clothing consciously with items that will serve you a long time – as well as being up to date. 
We Would Love To Help With...
We travel beyond the GTA | Ask about our extended travel areas
TORONTO, NORTH YORK, VAUGHAN, RICHMOND HILL, ETOBICOKE, MISSISSAUGA, MARKHAM, AJAX, KING, PICKERING, SCARBOROUGH